Monday - Friday
09:00 - 10:30
17:15 - 18:45
19:15 - 20:45
Saturday & Sunday
09:00 - 10:30
17:15 - 18:45

pricing
Single class: 550 ฿
10 Class card: 3,850 ฿
1 Month unlimited: 3,850 ฿
3 Months unlimited: 9,900 ฿
Kata Hot Yoga is a professional yoga studio designed with modern equipment including an anti-bacterial rubber yoga floor, dehumidifiers, and heating system. Our yoga classes are 90 minutes. You don't have to bring anything but yourself, some water, and very light yoga clothing.
Prepare to sweat!
Please come 15 minutes before class starts.
KATA HOT YOGA
217 Khoktanod Road, Kata Beach
Mueang Phuket 83100 Thailand
+66 76 605 950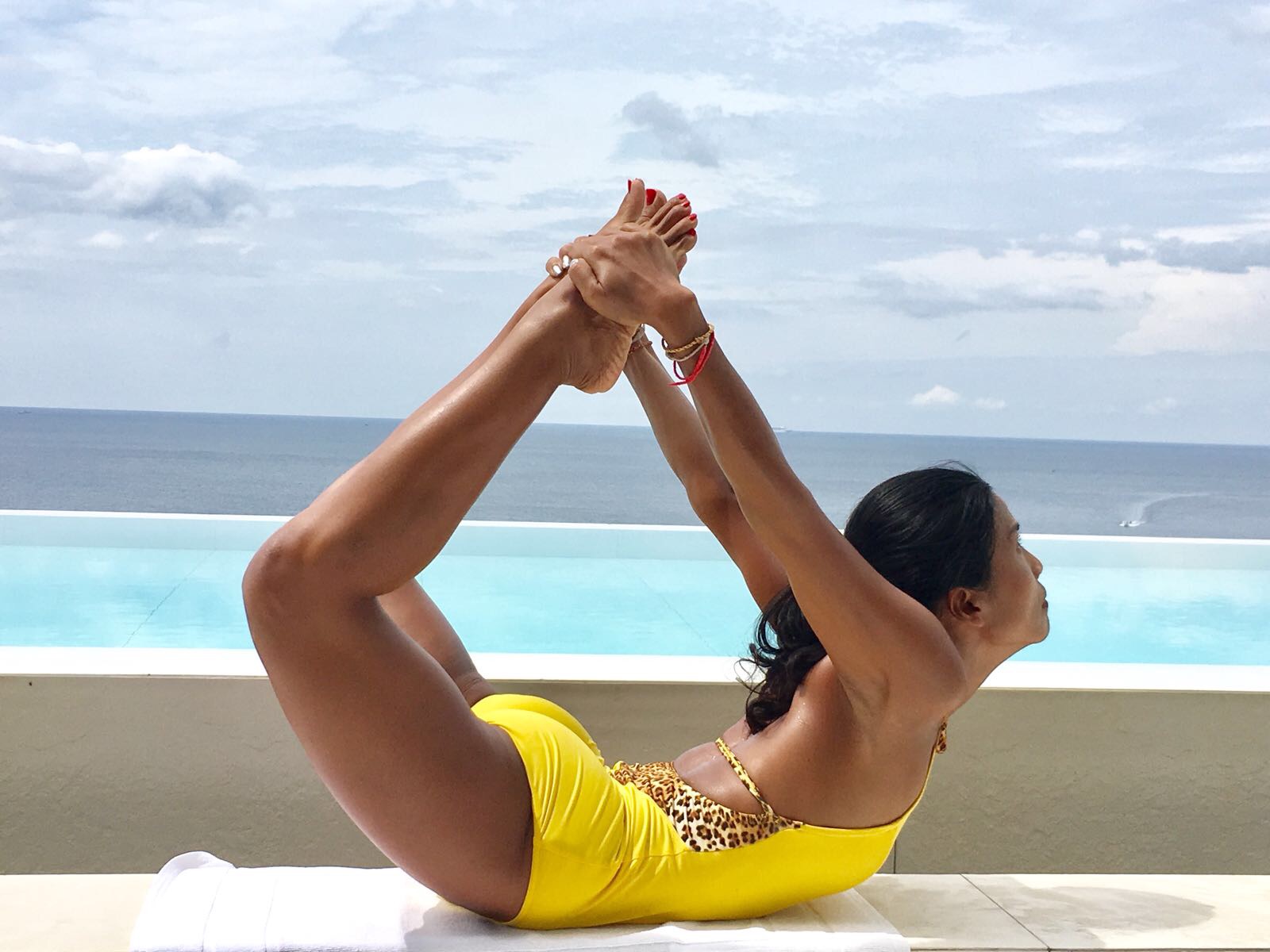 About Hot Yoga
Kata Hot Yoga is the original hot yoga, a combination of 26 Hatha Yoga asanas (physical postures) and 2 breathing exercises performed in a hot room (40 °C / 105 °F) for 90 minutes. The series has been practiced around the world for nearly half a century but it is rooted in the ancient tradition of Hatha Yoga; "Ha" meaning sun, "Tha" meaning moon, and "Yoga" meaning union. This 26 + 2 series encourages the union of mind, body, and spirit. This physical practice and mental practice enhances both physical and emotional health. Side effects include: stress release, weight loss, general sense of well being and getting in great shape.
Kata Hot Yoga 30-Day Challenge
For a real life changer, try the Kata Hot Yoga 30-Day Challenge! Complete 30 classes, non-stop, or if you miss a class you can do a double to make it up. Free t-shirt and your picture on our wall of fame is included. You will never be the same again! Contact us for more information.
Benefits of Hot Yoga
Blood Circulation: one of the great benefits of practicing yoga is a dramatic increase of the blood circulation throughout the entire body. While practicing yoga, the heart rate increases and oxygen-rich blood circulates through joints connective tissues and internal organs enhancing a vitality of all living tissues. That is what makes the yoga practice an efficient and form of exercise.
Detoxification: normally our body has abilities to eliminate toxins and waste products through our breathing, skin, and other body organs. A deep and deliberate breathing while practicing yoga makes you sweat more, and doing yoga postures, like stretching, bending, and twisting, massage the internal organs which stimulates the body to detoxify more effectively. This yoga cleanses the entire body system.
Stress Relief: stress and pressure on everyday life creates toxins inside our body. Spending 90 minutes with yourself in yoga practice helps you calm your mind and body an effective stress relief process. Yoga also helps you enjoy deep and peaceful sleep at night.
Weight Loss: practicing yoga will activate our metabolism process, especially Hot Yoga class which burns a lot of calories. It also reduces food craving. So it is very normal that practicing yoga regularly will help you lose your weight and tone muscles.
Stability, Flexibility and Strength: all yoga postures tend to increase flexibility by stretching, lengthening, bending and twisting all over the body throughout the practice. Tightness and stiffness are relieved and our body becomes more flexible. But on the other hand, it strengthens our muscles also.
Heal Injuries: a lot of yoga postures can help to heal injuries, as they open up and strengthen your muscles and joints. If you have any injuries, please ask us for advice prior to your hot yoga class. We are more than happy to help!
Overall Fitness: yoga develops and increases your overall fitness, and is an excellent choice to exercise your body and mind together. Regular practicing improves the complete wellbeing of your health drastically. This is the magic of yoga. Your physical strength will be improved gradually and your mind will become focused.